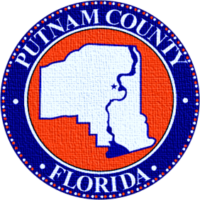 ---
Putnam County is offering surplus real estate properties for sale via sealed bid. These properties are sold "as is-where is" without representation or warranty of any nature. The listing and bid information can be obtained by visiting the links below.
---
The Florida Department of Economic Opportunity is offering financial assistance to homeowners that have experienced hardships on or after January 21st, 2020.
Click below for more information.
Public Notices
"Putnam 911 Emergency. Call if you can. Text if you can't." Click below for more information.
---
COVID-19 Information & Resources
Stay up to date with current Covid-19 information and vaccines. Click on the link below to find out about the latest news.
---
---
County Calendar